Hi everyone!
November is here and I hope everyone is doing well!! It's been another month, though October has been pretty eventful on my side I still want to share what I managed to get done this month! So as doc ock once said: Ladies and gentlemen, fasten your seat belts.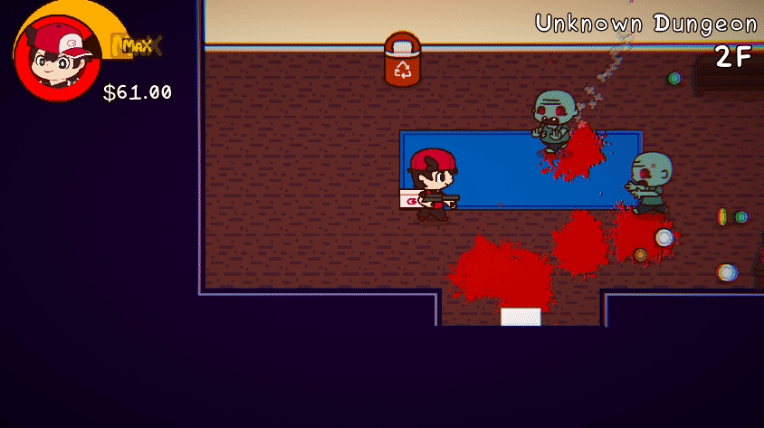 PLAYER
The character has received some minor graphical updates, most notably he finally has his delivery bag! Now he can finally do his job instead of...barging into random places blowing zombies up for no reason.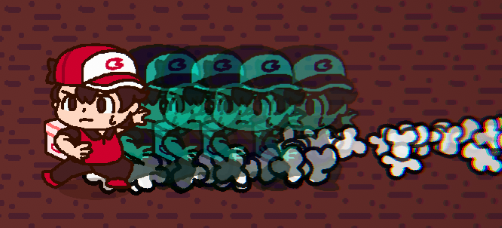 The Super Dash's brake phase now has the character actually using his foot to stop himself. A minor graphical change, but hopefully it looks nice!
DUNGEONS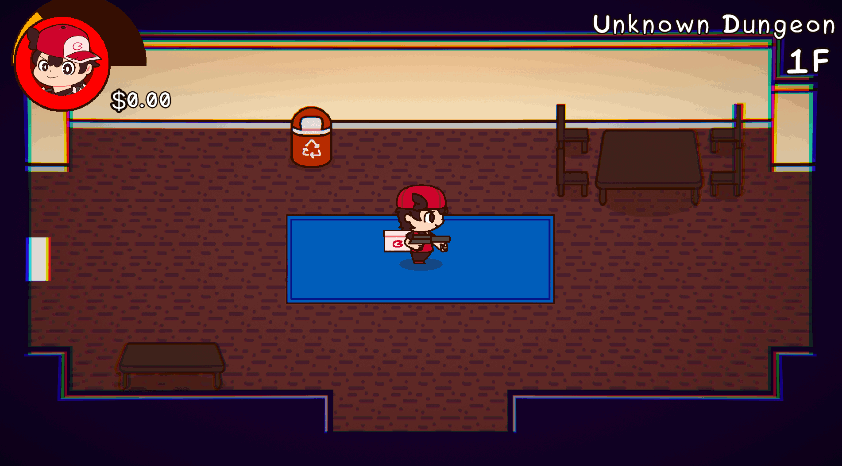 The dungeons' rooms will now have various designs and furniture. This is mostly to add flavor and perhaps act as sort of landmarks. Furniture can be destroyed using your rocket launcher (i mean...you're blowing the place up...), with some items letting out some spare change. I'll defo be adding more layouts in the future, this is only a start and to get them in there.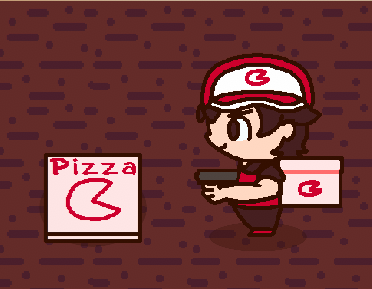 Another thing added to the dungeons are rare health pizza's! Since these aren't your customer's order you can just eat these and recover some health, letting you keep going if you perhaps find yourself in a pitch! Does it make sense for the player character to eat potentially old/spoiled food that's just laying on the ground? No, it doesn't. But this is pizza, so it's worth it.
CONFIGURATIONS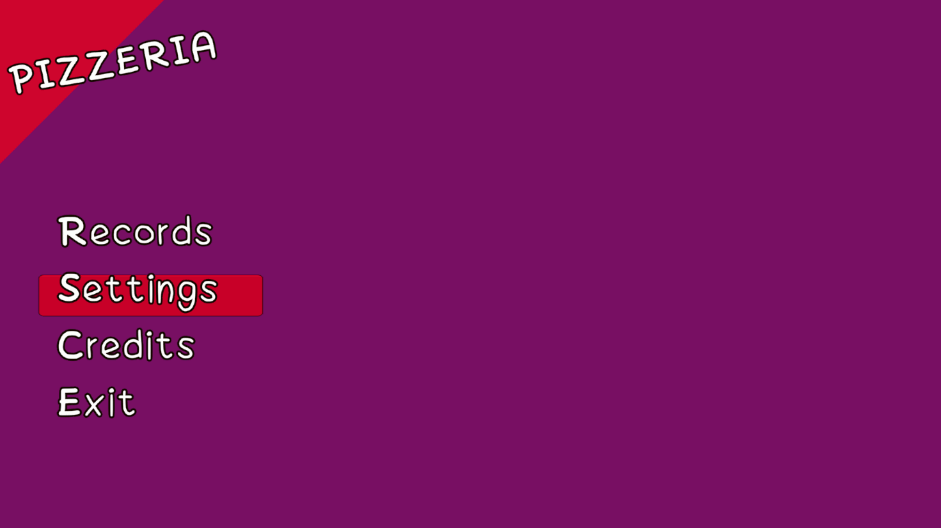 On the world map, you're able to go to the pizzeria. Here you can play around with some stuff, viewing your records and achievements as well as adjusting audio and graphical settings.
Tbh, this was meant as just a quick side thing (bc i got kinda tired of drawing a bunch of furniture) done in maybe a day or two? BOY WAS I WRONG........ Getting the various menus right ate up the most time this month. Unity's UI menu components are not fun to wrestle with. A lot of hoops had to be jumped through, but it ended up working out in the end! It's still not completely done yet (still need to draw a background for example), but the hardest parts are taken care of at least.
END STATEMENT
Hopefully it was fun seeing the progress made! It doesn't feel like a lot, I've always been hesitant to show progress as I'd rather show stuff off when it actually looks good (which just ends up being the final game). But I think keeping these logs will help alleviate that perfectionist(?) attitude a bit.
By the way! I've decided to revive my old Twitter account! Twitter is kinda hell, but I think I'm in a better mindset now to use it again. It'd be nice to get more involved with the community and meet new peeps! My Twitter handle is @petibunbutt, so if you wanna be mutuals then let's do it!! I'll be posting art and maybe some smaller development updates over there.
anyway that's it for now das the end of the log good bye........
Have a good one!!